SOUKYA Foundation Charitable Trust
SOUKYA Foundation was started with a vision of making "Complete Health Care" accessible to the common man through Ayurveda, Naturopathy, Homeopathy and Yoga, the focus being Preventive, early intervention and cure.
The approach is through Holistic and Integrative Medicine in Collaboration with Western Medicines whenever necessary under the guidance of the concerned doctors. The Holistic and Integrative approach in collaboration with western and different systems of medicine makes it more beneficial for the patient.
SOUKYA Foundation runs several charitable and free clinics in different parts of Bengaluru benefitting patients from all sectors of society.
Conducting Research & Development Education etc are among the various activities undertaken by the SOUKYA Foundations.
The trust is also recognised by Scientific and Industrial Research Organisations (SIROs).
Dr Mathai's Rural Holistic Health Care takes care of Community Health of a population of 30000 people in about 46 villages.
Dr Issac Mathai is the Managing Trustee and Mrs Suja Issac is the Trustee.
COLLABORATIONS
College of Medicine, UK
Chest Research Foundation, Pune, India
Thrombosis Research Institute, Bengaluru, India
Royal London Hospital for Integrated Medicine, UK
National Institute of Mental Health and Neurosciences (NIMHANS), Bengaluru, India
Department of AYUSH, Government of India
Department of AYUSH, Government of Karnataka
National Institute of Homeopathy (NIH), Kolkota, India
EDUCATION
SOUKYA Foundation conducts Certificate Course in Research Methodology. This is a Six months online course for Graduates and Post graduates of all recognized AYUSH systems and also Biomedical graduates. Training in Respiratory Medicine and Homeopathy to International & National Doctors. SOUKYA Foundation has been giving Dr. Annamma Mathai award to meritorious students of Government Homeopathic Medical College, Bengaluru
PUBLICATIONS
Dr. Mathai's Holistic Health Guide for Women
Holistic Healing by Dr.Issac Mathai
Booklet I on Respiratory diseases
Booklet II on Respiratory diseases
Newsletter of Centre of Excellence
Scientific Papers in Homeopathy Journals
FOUNDERS
Dr Issac Mathai, M.D. (HOM), M.R.C.H. (LOND)
Chairman, Managing & Medical Director – SOUKYA
Chairman and Medical Director – SAHAYA
Managing Trustee – SOUKYA Foundation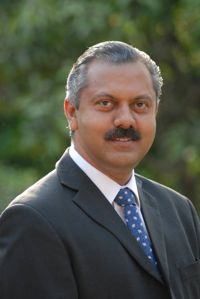 Dr Mathai hails from a family having a tradition of homeopathic practice spanning five decades. He graduated from the A.N.S.S. Homeopathic Medical College, Kerala, India and took his M.D. (Homeopathy) from the Hahnemann Post-Graduate Institute of Homeopathy, London. Following this he took his M.R.C.H. (London) and worked as a Physician at Europe's first and largest Holistic Health Care Clinic for over 10 years.
Dr. Mathai studied Chinese Pulse Diagnosis and Acupuncture at the W.H.O. Institute of Traditional Chinese Medicine, Nanjing, China and completed the Mind-Body Medicine training programme of the Harvard Medical School, USA.
Authored two books: Holistic Health "Guide for Women" and Holistic Healing"
Mrs. Suja Issac M. Sc., M.Phil. (Foods & Nutrition)
Co-Founder and Executive Director-SOUKYA
Managing Director-SAHAYA
Trustee and R&D head-SOUKYA Foundation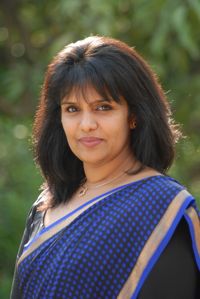 Mrs. Suja Issac M.Sc. and M. Phil. (Foods and Nutrition) from Women's Christian College, her dissertation at the Madras Medical College and the Kilpauk Medical College, Chennai, was awarded the Best Thesis from the University of Madras. Currently she is pursuing her Ph.D on the 'Effect of Vitamin D supplementation on Vitamin deficient healthy premenopausal women'.